We value our patients' experience at Portage Chiropractic. If you are currently a patient, please feel free to complete the following Client Experience Questionnaire. The Questionnaire is in Adobe Acrobat format, and requires the free Acrobat Reader to view.
Download & Print Questionnaire
---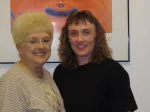 Missy and Donna, Ebensburg
"My daughter was having pain in her neck shooting into her skull. After one visit to Dr. Herald, my daughter felt better and she convinced me to give him a try. I had constant burning in my neck with pain in my right arm. I was told to have surgery on my neck and shoulder but I never needed it. Dr. Herald is absolutely the best and the Activator Method is painless!"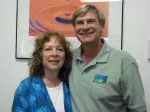 Anita and Bill, Tyrone
"We travel one hour for care from Dr. Herald."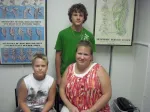 Tina and sons, Portage
"Living with daily migraines is hard with a full time job and two active boys. Now I can go months without a migraine and when I do get one, I go to see Dr. Herald and it goes away."
"I like seeing Dr. Herald. It does not hurt a bit. It actually makes me laugh!" -Zeke, age 9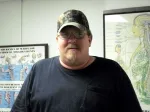 Ray, Portage
"I had pain between my shoulders and was unable to lift my arms above my head. I also had pain in my low back. Going to the chiropractor has made life and work a lot more enjoyable and less stressful. It feels great to be pain free! Thanks Dr. Herald!"